'Paying for entertainment' used to mean nothing more than the cable bill. It's a little more complicated these days, with Netflix, Hulu, Disney+ , Apple TV, HBO, Amazon Prime, live TV streaming services, and sports channels/apps. You might save money if you "cut the cord," but you'll probably have to piece together (and pay for) a few different apps to get all the entertainment you want.
Although it is unlikely that you will subscribe to - and then pay for - all of them, it is nice to have some variety when you want to curl up with a bowl of popcorn and lose yourself in a show or movie. Is it, however, possible to get popular channels, your favorite movies, and the most recent shows without going broke? Yes, indeed!
Here are six ways to save money on monthly streaming services while still getting all of your favorite shows!
1. Divide up a family plan.
Most streaming services, including Netflix, Hulu, and Disney+, allow for simultaneous viewing on at least two devices, so find a friend or two to split the cost of a single account. Simply create a separate user profile for yourself within the account to receive personalized recommendations while avoiding stepping on your friend's digital toes.
Music streaming services with monthly subscriptions can also benefit your buddy system. For a little more than the regular subscription price, Spotify, Apple Music, and other audio streaming apps offer family plans that allow you to share an account with up to 6 people.
You can even use Amazon Prime's "households" feature to share a single account between two people. You and your friend/sibling/significant other/parent can each have your own Amazon Prime account and benefit from free shipping, delivery, and Amazon Prime Video for half the price.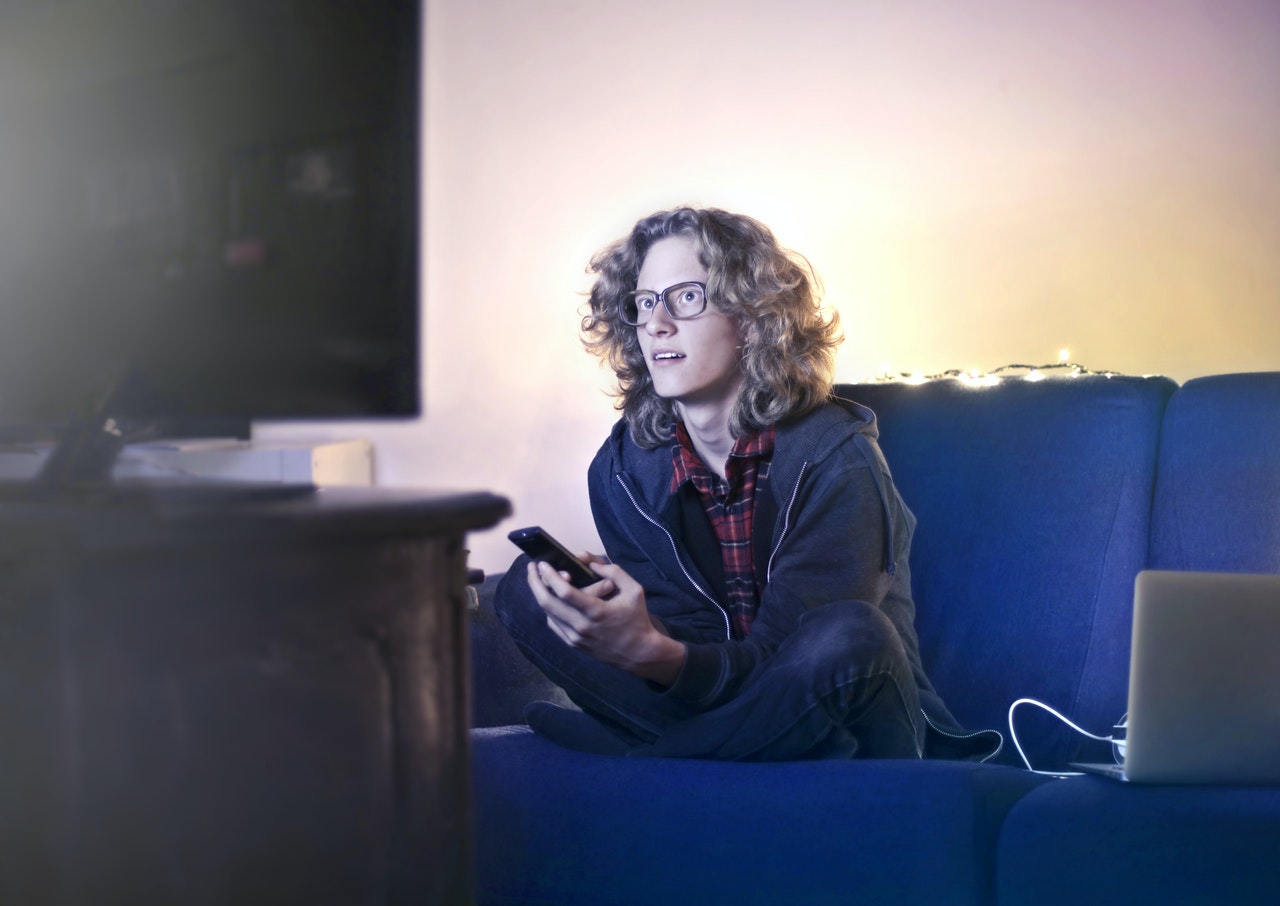 2. Take advantage of the library.
Libraries are more than just books and whisperings. Lots of libraries have created their own streaming services to keep up with modern content delivery all you need is a library card to get free access. Many libraries have also developed streaming apps with a surprising number of movies and TV shows to choose from.
Libraries have also taken notice of the streaming music trend. Many offer a free service to cardholders, with a variety of options to choose from.
If you have an audiobook subscription, your local library can help you deduct that cost from your monthly budget too. Audiobooks (and eBooks!) can usually be checked out for free from most libraries.
3. Check to see if you're eligible for any discounts
You might be eligible for a streaming service discount without even knowing it. Many places provide student discounts (as well as senior discounts). On popular streaming services, an increasing number of employers are offering discounts or shared services. Check with your cell phone provider as well many have partnered with streaming services and provide free access to their customers!
If you can afford the up-front payment, see if you can save money by paying annually rather than monthly. You might be able to get a good deal on certain services around Cyber Monday.
4. Fire up your laptop
Several cable channels have a paid smart TV app, but they make episodes available for free if you watch them on your computer. If you're itching to watch a new show but don't want to pay for it (and don't mind commercials), curl up on the couch and watch it on your laptop for free!
5. Review your plan.
You might be overpaying for something you don't require. For example, the most popular Netflix plan allows you to watch on up to two screens at the same time. You'll never need that feature if you're the only one using your Netflix account (unless you manage to clone yourself). Reduce your plan to a single screen and stop paying for features you don't need.
Because many services have added premium features and multiple account options in recent years, it's a good idea to double-check what you're paying for with each of your monthly subscriptions to ensure you're not paying for features you'll never use.
Similarly, if you only watch five or six of the 60 channels you're paying for, you might be able to downgrade your cable plan without missing out on anything.
6. Look over your bills to see what else you're paying for.
How many times have you signed up for a free trial and then forgotten to cancel it before it expires? It's possible that you're still paying for services that you no longer use!
It's worth taking the time to go over your account's charges for any subscriptions you're no longer using. Alternatively, you could use a service like Trim which analyzes your transactions to identify all recurring subscriptions and even helps you mass cancel the ones you don't want.