Crafting is artistic, enjoyable, and, when done correctly, will help you save money. It doesn't seem reasonable to pay $5 for a Valentine's Day card when you could find a nice bundle of Valentine image files online and then design and print your own.
However, if you're doing a DIY project like the one we just mentioned or just making something cute to decorate your home, the cost of basic craft supplies will add up quickly, cutting into the savings you had hoped for.
But it doesn't have to be that way. Crafting can be both enjoyable and cost-effective. With that in mind, consider the following suggestions for saving money on craft supplies.
1. Be aware of what you already have.
Take inventory of what you already have before you go shopping for craft supplies for a new project, so you don't spend money purchasing duplicates of what you already have.
2. Make a list of projects that you want to work on.
If you go to the craft store without a project in mind, you'll be drawn to all the shiny things you see - and there will be a lot of them - and end up spending even more money than you need to.
Before you leave, do some homework on the project and make a list of only the items you'll need to complete it (and make a list of what you already have). Then just buy the things on your list.
No matter how cheap metallic stars and moons are this week, $5 is still $5, and it all adds up, and you don't really need stars and moons for your Easter basket project, do you?
It's the same if you're doing your shopping online. Do your homework and compare prices on everything from the SVG files you'll need to create the cards to the printer ink you'll need to print them.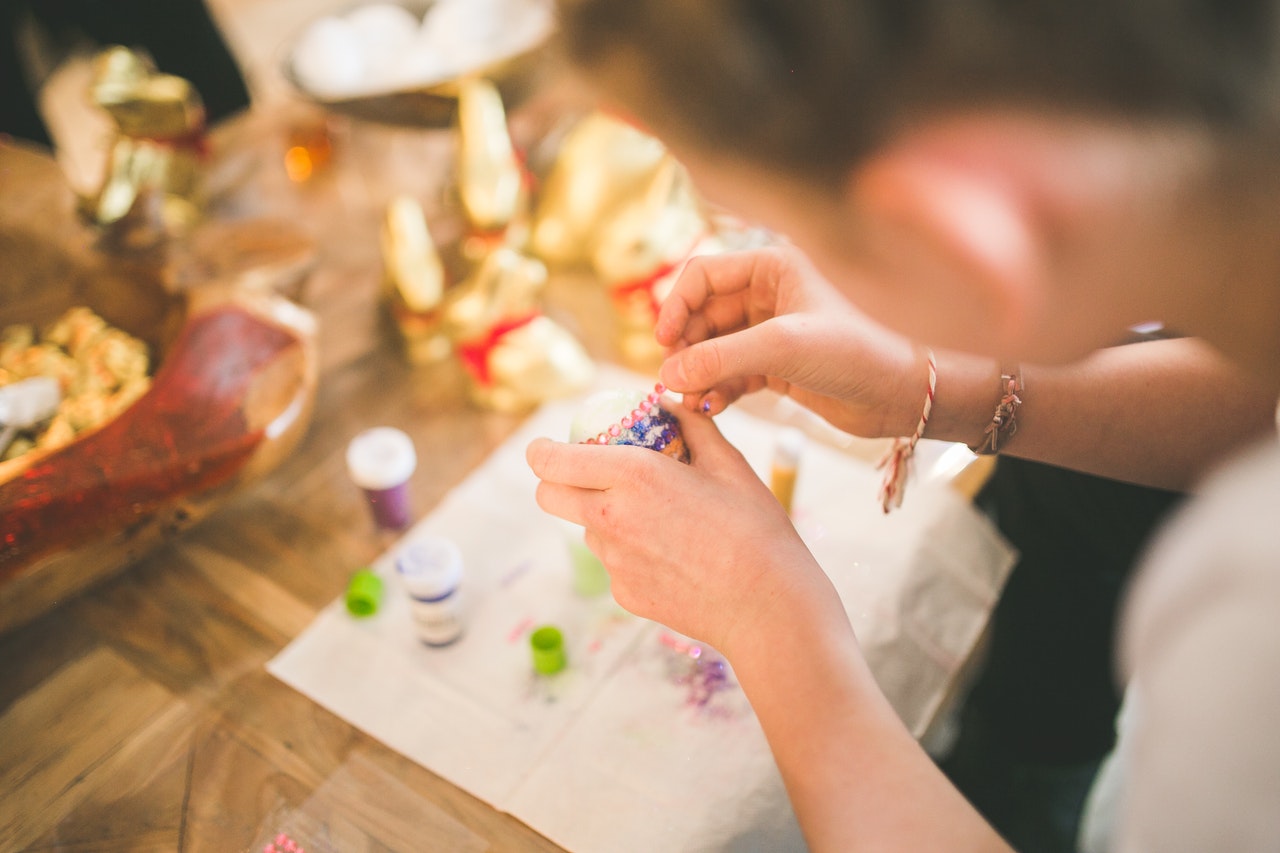 3. Purchase pieces that aren't in season.
We all know that the best time to buy Christmas gifts is immediately after the holidays. Every season is the same. If there is a holiday, it is celebrated in local craft shops and online craft outlets. So, if you're planning a St. Patrick's Day party for next year, go to the store on March 18th to get the best offers.
4. Don't be afraid to ask for a refund.
Rather than debating if one pack of googly eyes is sufficient, purchase two and return one later. It will save you time and gas because you will not have to return to the store any time you run out of anything during the project.
If, on the other hand, if you don't think you'll use the 10 bags of remaining googly eyes before the kids get into them and stick them all to the walls, just return them.
Of course, this is contingent on your ability to return products. Most retailers, both online and offline, do not accept returns on sale or clearance goods, so make sure you can return them if necessary before buying extra supplies.
5. Check coupon policies.
Depending on the store you go to, store coupon policies can also vary. Before relying on an online policy, for example, check with your local store to see what they allow. Many of the larger craft stores are franchises, meaning they are owned and operated by different companies, and not all of them want to participate in every promotion.
6. Go shopping on the Internet
For a variety of reasons, some crafters avoid purchasing supplies online. Some are adamant about not paying for delivery. Alternatively, they do not want to wait the two to three days for their supplies to arrive. They'll use online tools for stuff like graphics files, but for anything else, it's just better to go to the local craft shop, right?
However, if you don't consider online craft supply shopping, you could miss out on some great deals and/or supplies that your local stores don't have, so if you just want the best, both in terms of the products themselves and price, shopping online and off is always the best option.