Not all contests you can enter online are simply a matter of luck when it comes to winning that cool prize. Some contests - photo contests especially - are decided by the number of votes that they receive. That means that if you want your submission to win it not only has to be good, it has to be popular as well.
To score those wins - and the prizes that go along with them - you'll need to come up with a strategy that will get your contest submission more votes, but in a way that does not break the contest rules. Which can be tough, but not impossible. Here are some vote getting ideas to inspire you.
Ask Your Friends and Family to Help
Although your friends and family may not be enough to win every vote for you, they are the best place to start. Personal contacts are a valuable resource; don't overlook them!
You hope that they will not only vote for you, but that they will also enlist the help of their friends. They might be able to reach a large number of people if they reach out to their own friends, coworkers, and acquaintances via their own social media accounts.
Overall, this has a significant ripple effect. You can gain votes faster than you think if you have a network of people on your side, and it's all perfectly within the rules!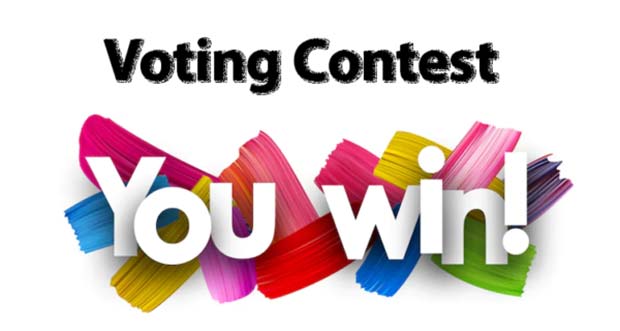 Harness the Power of Twitter
Twitter allows you to connect with a large number of people who share your interests, making it ideal for soliciting contest votes. You'll have a lot of people to tell about your contest entry and ask for votes if you take the time to build a Twitter network of friends.
Don't be too pushy with your vote requests if you want to succeed on Twitter. Take the time to follow people who pique your interest and share your passions. Don't go overboard with the number of times you ask for help, and post about things other than your vote requests. Also, make sure that you take the time to reciprocate and vote for others in your new network who ask for your voting help.
Head to Reddit
Reddit is a place that not everyone has ventured online, but once you do the chances are you'll be hooked as there is so much cool information and entertainment to be found there. It's also a great place to garner some extra contest votes.
There are all kinds of Subreddits about contests, including some that offer vote exchanges. However, post carefully, as Reddit is one of the most strictly moderated online communities there is, and anything considered spam or too annoying will quickly be down voted out of existence.
Add Your Contest Link to Your Forum Signatures
If you participate in online forums, especially those that are related to sweepstakes, make sure to change your signature to include a request for people to vote for you. It's the same with your personal email signature. Change your signature to include a link to your contest entry to encourage them to vote for you. As a result, every email you send serves as a mini-advertisement for your entry. That's personal email though, we don't suggest adding it to an email signature you use for work!
Make a Promo Video
Really want to make a case for your submission and get more votes? Make a video. You can choose to make it via Instagram, YouTube, TikTok, wherever you have a following. Make a video describing why you deserve those votes, which you can link to from forums and social media. Your 'personal plea' may resonate enough with people to get you the extra votes you need, especially if it's funny, entertaining or emotional in a positive way.