Have you gotten a text message congratulating you on a prize you won? Are you worried it's a ruse? Or an outright phishing scam? You may be right, especially if you don't recall entering a text-to-win contest. Text sweepstakes scams are, sadly, on the rise.
Unfortunately, filling out just one shady online form on a survey or competition site can result in your phone number or email address being added to a spammer's list. You'll soon be bombarded with phone calls about car accidents and loans and, unfortunately, you might also receive scam text sweepstakes messages too.
The biggest issue is that in the most recent batch of Congratulations!' text messages, the scammers are using your first name (and sometimes your location!) in the hopes that you'll believe it's genuine. And far too often, according to the FTC, people do.
These con artists hope to trick you into clicking the links and giving them even more personal information, as well as subscribing to premium text message services.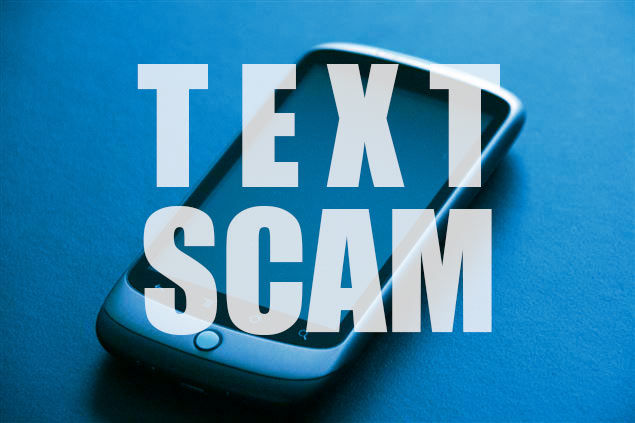 How to Identify a Scam Sweepstakes Win Text
The first thing to note is that sweepstakes texts - genuine ones - are rarely lone messages, and you would only ever get one had you opted in to receive such messages, as the law, via the FTC, mandates. So not remembering doing so should be your first clue that a sweepstakes text is a scam.
In addition, often a scam text can be identified for anyone - or more - of the following reasons:
The text addresses you by name

It includes a clickable link that you must follow for additional 'details' of your win.

It mentions a well-known brand, such as Walmart, Target, or Amazon.

It has grammatical and spelling errors
Scammers can even use number spoofing to make it look like their text has come from a genuine sender for example, a batch of USPS scam texts that has recently been reported by multiple consumers came on the heels of a genuine message from the USPS about a parcel they were expecting, to add to the confusion.
How to Identify a Genuine Sweepstakes Win Text
Sometimes, sponsors of contests and sweepstakes will offer you the chance to receive notifications via text. You will be required to opt in to receive such messages when you enter the contest. In addition, a real winning text will usually:
NOT address you by name

Ask you to reply to the text or email with your address details

It will usually direct you to check your email, or call a telephone number.
What to Do If You Think a Sweepstakes Win Text is a Scam
So, you think the message you just received about winning a prize is a scam. What now?
Check the phone number that sent the message, Google it with the words "scam" to see if it's already been reported. There are a number of sites that keep track of these things, and often just by doing this you'll quickly find that others have received the same scam text too.

Never click any links, never reply to a message. One of the things scammers want most from these texts is to determine if the phone number is active. Many of them purchase large lists from various dubious sources and they know that many of the numbers may not be real, therefore useless to them.
If you are pretty sure the test is a scam, and you want to protect your phone - and help others too - there are three things you can, and should, do:
Use your messaging app to report it. Look for a way to report junk mail or spam.
Copy the message and send it to 7726 (SPAM).
At ftc.gov/complaint, you can file a complaint with the Federal Trade Commission.
Any scam sweepstakes message - whether it's a phone call, a text or an email - can be enough to put some new compers off sweepstakes and contests altogether. But you don't have to let that happen to you. Most contests are perfectly legitimate, and with a little extra vigilance you can still enjoy taking part in them - and hopefully winning some great prizes.