There's a great state lottery/ jackpot a few states over, if only you had the time to head there to buy a ticket. The good news here for lottery fans is that an increasing number of states now allow you to buy their tickets online as an out-of-state resident.
In the United States, there are state lotteries in 45 states, Washington, DC, Puerto Rico, and the US Virgin Islands. With roots dating back to the 1700s, lotteries are one of the oldest forms of legal gambling in the United States. Legal online lottery is not widely available, but it is growing in popularity in the U. S.
Lotteries in the United States are used to fund state-run programs, organizations, and charities. For example, in Illinois, 25% of all revenue goes to in-state schools, charities such as the Special Olympics, and causes such as Homelessness Prevention.
Nearly a decade ago, Illinois became the first US state to allow online lottery ticket purchases. Online lottery purchases are available in 15 states through state-regulated platforms and the Jackpocket lottery courier app.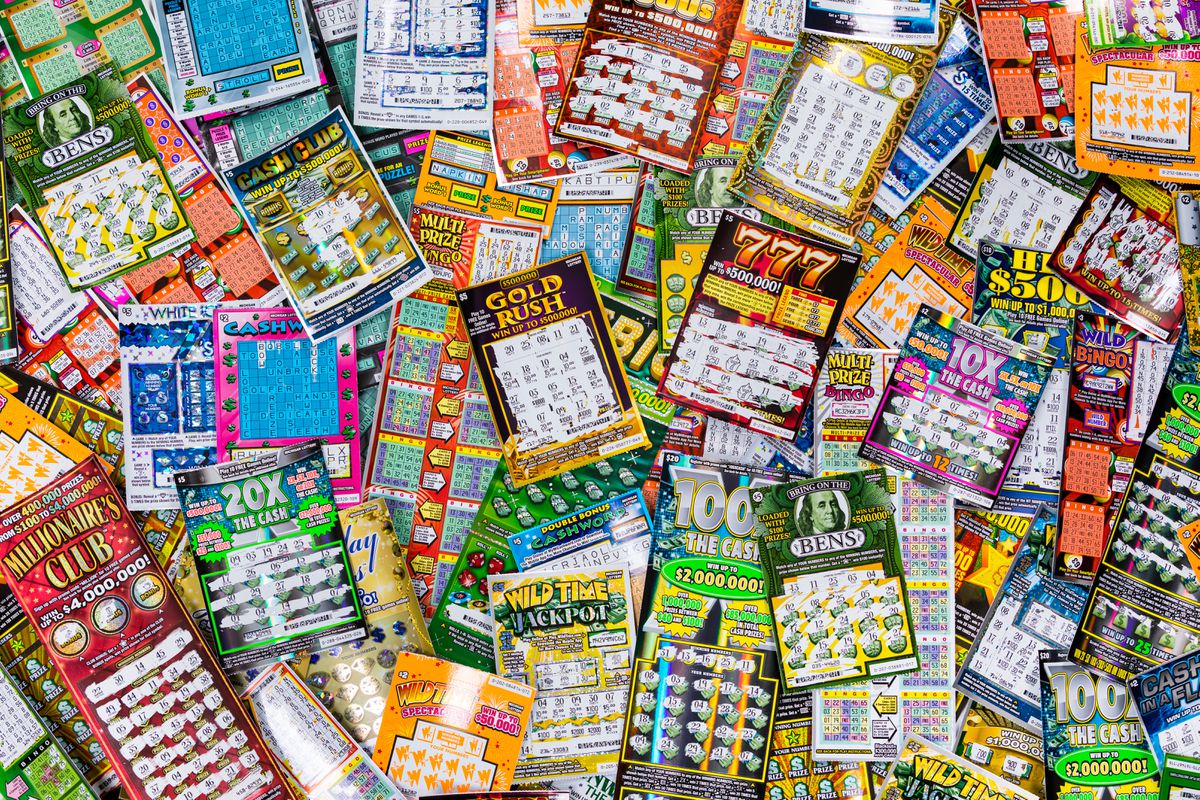 The following states now have online offerings:
Illinois

Georgia

North Carolina

Michigan

New York**

Kentucky

Pennsylvania

Minnesota*

New Hampshire

North Dakota

Texas*

New Jersey*

Colorado*

Washington DC*

Oregon*

Arkansas*

Virginia
*online lottery purchases only available on the Jackpocket mobile app
** subscription service only allows purchases for Mega Millions, Cash4Life
How To Buy Out of State Lottery Tickets Online
State Run Mobile Apps
Mobile apps are available for both iOS and Android devices on the majority of legal online lottery platforms.
Android apps can only be downloaded from the state lottery's website. These apps are available in the App Store for iOS users.
Jackpocket Apps
In several states where there isn't a dedicated online lottery platform, the Jackpocket mobile app offers legal online lottery purchases.
Jackpocket is available for both Android and iOS users. The download link for Android users can be found on the Jackpocket website.
Desktop
Using virtually any desktop browser, lottery tickets can also be purchased directly from a state lottery website.
Buying Tickets and Redeeming Winnings
On legal online lottery apps, you can buy tickets for in-state instant win and drawing games, as well as Powerball and MegaMillions.
Winning tickets are automatically redeemed, and the cash prizes are available for withdrawal in a variety of ways. You can usually have winnings deposited to your bank or a verified PayPal account and some states accommodate Venmo and CashApp as well. The same methods are usually available when it comes to purchasing the tickets as well.
Is All of This Legal?
The US Department of Justice issued an opinion on the federal Wire Act in 2011, allowing individual states to sell lottery tickets online. The 1961 Wire Act prohibited electronic gambling transactions, but the 2011 opinion determined that the Wire Act's language only applied to sports betting.
With the Illinois Lottery's implementation of the program in March 2012, Illinois became the first US state to offer online lottery sales.
Can You Play State Instant Win Scratch offs Online?
Instant win lottery games are among the oldest forms of legal gambling in the United States. Even the lotteries uncovered by US historians from the 18th century included instant win games.
Scratch-off tickets are the most commonly used instant win lottery format. Physical instant win scratch-off tickets come with a variety of payouts, which vary in frequency and amount depending on the game.
Instant-win games on the internet work in the same way. Many of the instant win games sold in retail lottery stores are also available on state lottery websites.
And there can be quite a selection. The Pennsylvania Lottery, for example, offers more than 50 different scratch off instant win games via its website and mobile apps!