Every day thousands of prizes are offered - and awarded - across popular social media sites like Facebook, Instagram, Twitter and Pinterest. If you want to find more of them - thus increasing your chances of winning something cool, keep these top tips in mind.
Follow Niche Bloggers on Facebook
Running giveaways is a tactic that bloggers use to increase their readership all the time. Those giveaways are usually heavily promoted on social media. Make sure you "like" the Facebook pages of bloggers who regularly host and promote giveaways for items in your area of interest. (It's pointless to win things you don't want!)
Some bloggers do maintain other social media accounts, but FB tends to be their favorite. However, following them across their other accounts won't hurt and may improve your chances of winning, as we'll explain more about in a moment.
Because Facebook doesn't show you everything every page you "like" posts, it's a good idea to like and comment on your favorite Facebook pages on a regular basis. This tells Facebook you're interested in that content, so it'll show you more of it.
Recent changes to Facebook have taken away the old option of 'notify first' to keep up with the Facebook pages you like. This has been replaced by the 'favorites' function accessible in the left-hand dashboard of your account. Add pages you particularly want to follow to that list and their posts will usually be shown to you first.
Follow the Hashtags
You can click a hashtag on Instagram, Twitter, or Facebook to see all the posts that contain that hashtag. This is a great way to find more contests you had no idea existed, and all three platforms allow you to create a hashtag follow list.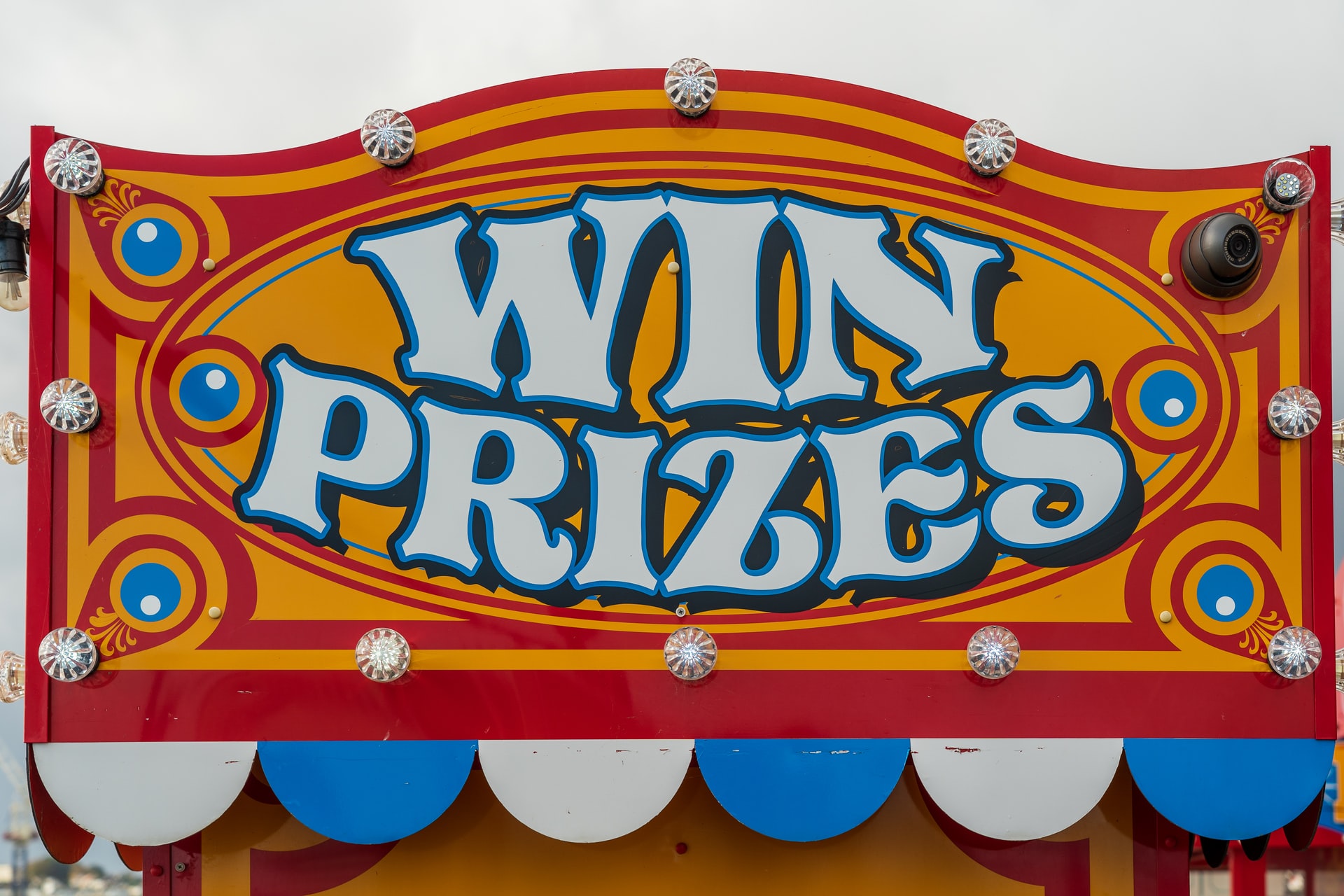 Here are some of the most popular contest related hashtags to add to your follow list:
#contest
#giveaway
#competition
#sweepstakes
#win
#prize
#giveawaycontest
#giveawayalert
#giveaways
#giveawaytime
#free
#instagiveaway
#contestalert
#freegiveaway
#newgiveaway
#epicgiveaway
#raffles
#givingaway
How to Maximize Your Chances of Winning a Social Media Giveaway
Complete all your available daily entries! Try making a bookmark folder in your browser with all the giveaways you're following, so you can go back and complete the daily entries You can also create a Pinterest board dedicated to the giveaways you're interested in.
To get the most entries, make sure you have a Twitter account, an Instagram account, and a Pinterest account in addition to a Facebook account. Many giveaways and sweepstakes award more entries if you share something - or complete an action such as a like or follow - across multiple social media platforms.
Get your partner or a family member to fill out a few entries as well (someone who won't steal the prize!). Some giveaways only allow one person per household, so read the fine print before you do though.
What Not to Do
Make a fake Facebook profile with a silly name like "Sweep Stalker" just for giveaways. To begin with, having to check both your real and fake profiles is inconvenient to say the least. Second, many bloggers and others who run contests will disqualify entries from accounts that are clearly fake.
Make a complaint about not being able to enter a giveaway. It's not because they despise Canadians if a giveaway is only open to Americans, and vice versa. It usually has something to do with the sponsor's ability and willingness to ship to Canada, or something along those lines.
Once the giveaway is over, unlike a page right away. Give the page that gave you a chance to win you over with their content.
How to Follow Social Media Giveaway Etiquette
Is it necessary to follow giveaway etiquette? No, you don't have to... However, we believe it is good karma, and if you want to win at sweepstakes, you'll need a lot of it! Here are some pointers for better social media giveaway etiquette.
When sharing a Facebook giveaway where you get an entry for tagging a friend, don't tag the same person who tagged you.
If you are the lucky winner, please thank the sponsor! Those who run social media sweepstakes and giveaways appreciate it if you post a thank you or tag them in a group if you win something from them.
When you receive your prize, using your social media accounts to thank the sponsor is a very nice gesture. Post a photo of yourself using the item to Instagram, or write on the sponsor's Facebook wall to let them know the prize was received.
Follow the giveaway guidelines. Don't just comment "win" if you're supposed to comment on a blog post with which prize item you'd most like to win and why. It's impolite, and many sponsors will consider you ineligible if you do that anyway.