Even in this digital age, a lot of people enjoy receiving magazines in the mail. It can be a real pleasure or a great way to learn more about the world by flipping through the glossy pages. Others, on the other hand, dislike magazines but still pay for subscriptions they don't want after being duped into signing up by a magazine subscription scam, often after entering a magazine sweepstakes.
There are numerous magazine subscription scams out there, ranging from door-to-door sales crews exploiting people to sell subscriptions (sometimes against their will) to fake renewal notices sent by scammers.
But what about magazine giveaways and contests? Is it safe to enter sweepstakes advertised in magazines like Woman's Day and Good Housekeeping, or are they just another type of subscription scam?
Are Magazine Sweepstakes Just Subscription Scams?
In general, magazine sweepstakes are not a scam. Sweepstakes are sponsored by a variety of publications, including Good Housekeeping, Woman's Day, O Magazine, Redbook, and many others. You can win cash, trips, household items, and other prizes by entering, all of which are appealing to the magazine's target audience, and probably to you.
However, while there are legitimate magazine sweepstakes, there are a few things to keep in mind when entering them, especially if you don't want to pay for unwanted magazine subscriptions.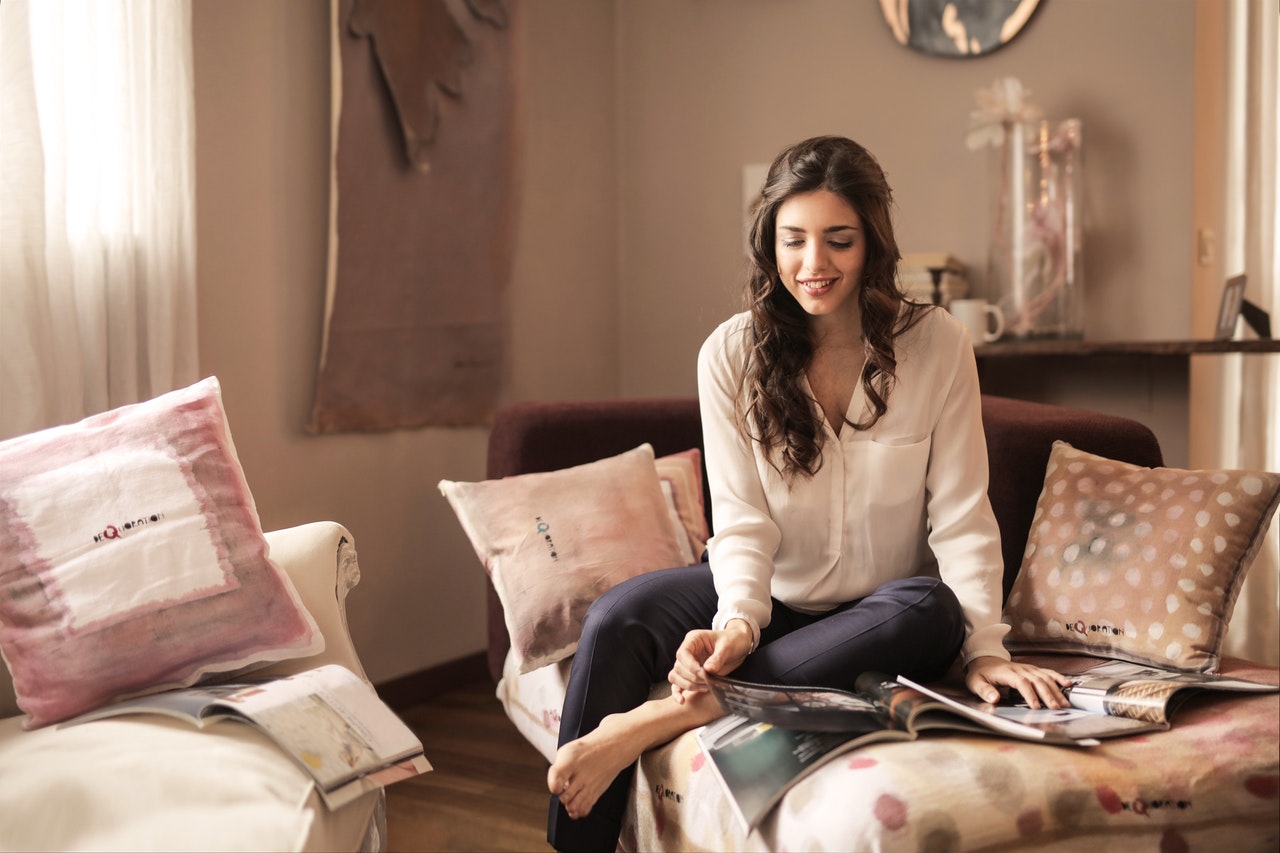 Lots of People Enter Magazine Sweepstakes
Because they've entered magazine sweepstakes for years without winning or even knowing anyone who has, some people believe they're scams.
However, keep in mind that these sweepstakes are advertised not only online but also in the magazines. This means they'll be able to reach millions of potential contestants. Woman's Day Magazine alone has a readership of over 2 million people.
Obviously, not all of those readers enter the giveaways, but a sizable portion of them do, lowering your chances of winning.
It's often a better idea to spend your time entering sweepstakes with higher odds of winning. It's not impossible to win prizes from magazines, but don't expect to beat the odds very often.
Magazine Sweepstakes Can Be Used by Scammers
While almost all magazine sweepstakes are legitimate in and of themselves, scammers can use well-known names to try to persuade you to part with your hard-earned cash.
Here's a real life example. Scammers used a legitimate magazine sweepstakes in an ingenious way after "Quick and Simple Magazine" published a list of winners online. Scammers used the information from the winner's list to contact the winners and inform them that they must pay "fees" in order to receive their prizes. The money was then pocketed by, you guessed it, the scammers.
Don't be taken in by these ruses! Make sure you're aware of the warning signs of sweepstakes fraud and how to determine whether a prize is genuine. To win a legitimate sweepstakes prize, you never have to pay money.
Magazine Subscriptions Can Be Difficult to Avoid At Times
When you enter a magazine sweepstakes, you often have the option of purchasing a subscription or receiving a free trial. This is referred to as a courtesy by the publishers in order to make subscribing as simple as possible.
However, it can be difficult to avoid these subscription opportunities, especially if you're too preoccupied with filling out an entry form to read the fine print.
Take advantage of the special offers if you're interested in receiving the magazine. You can frequently find great deals on the magazines you enjoy reading.
If you don't plan on subscribing, however, proceed with caution. Even though they entered through a "click here to enter without subscribing" link, many sweepers have complained about being signed up for unwanted subscriptions.
If you don't want to sign up for a magazine subscription when you enter, follow these instructions:
Look for a way to enter without having to subscribe.
"Enter sweepstakes without subscribing," or something similar, should be a link or a radio button somewhere on an online magazine sweepstakes page. If you don't see one, check the sweepstakes rules to see if there is a way to enter for free. A non-purchase method of entry is LEGALLY required for all sweepstakes.
Keep an eye out for signs that you've signed up for a subscription.
Even if you're certain you entered the correct information, keep an eye out for a mail or email stating that you've subscribed to the magazine.
Cancel any subscriptions that you don't want.
If you receive a subscription letter or magazine in the mail, contact the magazine's customer service department or immediately return the invoice with the words "Did Not Subscribe Please Cancel" written on it.
Don't dismiss unwelcome subscriptions.
You may believe that because you didn't sign up or provide a credit card number, you can ignore unwanted magazine subscriptions. That, however, is a terrible idea.
Magazines can cause problems for people who don't pay their subscription fees, even if they can't charge you. They can even damage your credit if you don't pay. If you are receiving magazines that you do not want, take action.